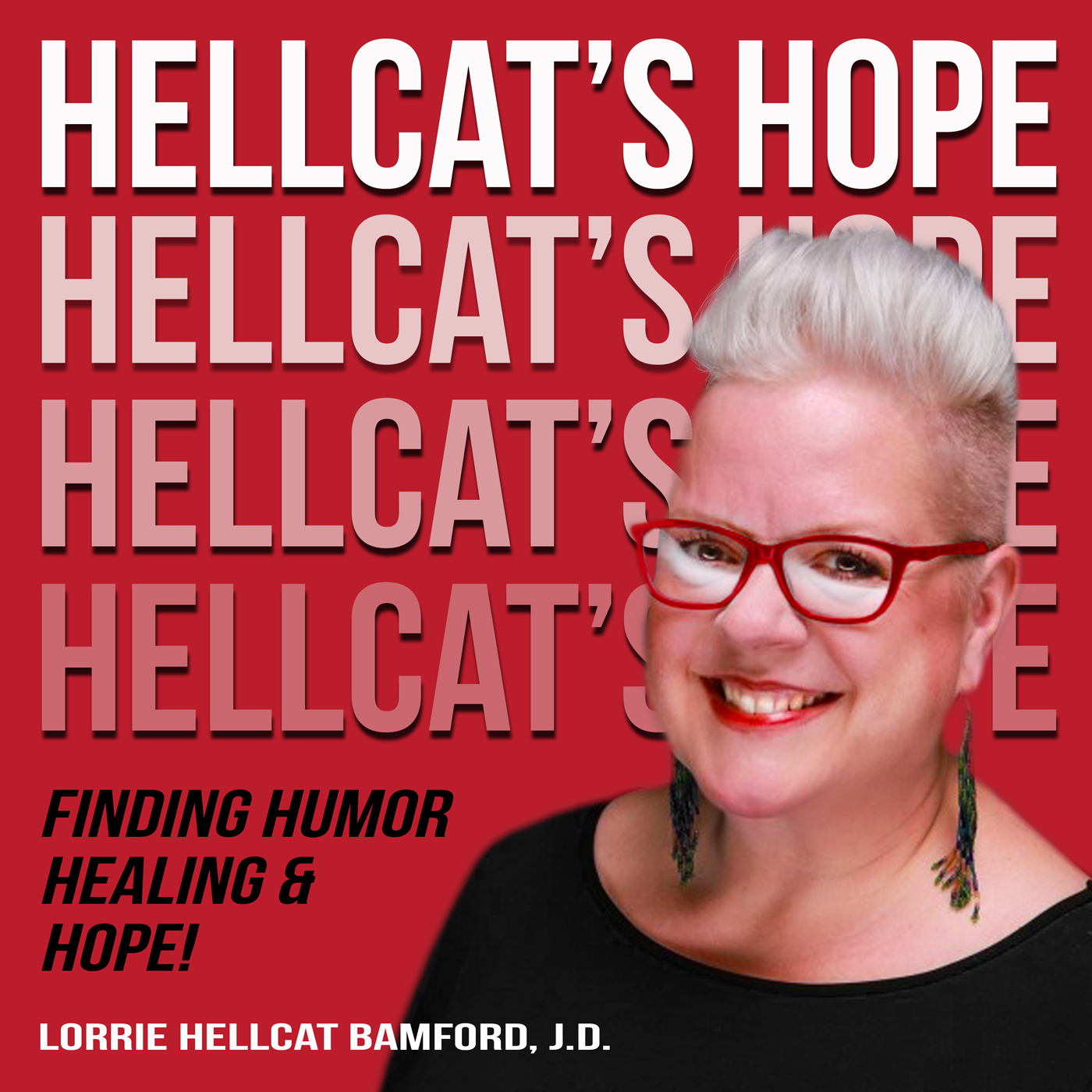 On April 14, 2022, Hellcat presented her very first TEDx talk at TEDxUCO at the University of Central Oklahoma in Edmond, Oklahoma. 
Come along and listen to Hellcat's experience with the entire TEDx process and enjoy the speaking version of her talk here. 
Hellcat explains what TED is and how she landed her first TEDx talk.
Feel free to fast forward directly to the talk which she presents here at the 9:18 mark. 
HELLCAT: LIVING THE DREAM
There are a few pat answers we use, merely out of habit, when someone asks, "Hey, how are you doing?" One of those habitual responses is the number one killer of confidence, and ultimately hope, in that it dismisses and diminishes our stories of resilience. Hellcat will take you on a journey through her stories of resilience and show how you can speak, think, and use your stories of resilience to build confidence and hope for the future, one thought at a time. 
SPECIAL THANKS: 
Reg Bamford
JonAcuff.me (https://acuff.mykajabi.com/full-potential)
Katrina and JD Shaklee
Laurie Toney
Krisan Patterson
Tonya Walker 
Focus Group: Matt Patterson, Krisan Patterson, Melissa Wilson, Tom Corbin, Derek Sier, Katrina & JD Shaklee, Robert Jernigan. Special Thanks to the Deer Creek Schools Administration for allowing me to use the Board Room for the Focus Group Presentation. 
TED.com 
BOOKS THAT HELPED: 
TED Talks: The Official TED Guide to Public Speaking, Chris Anderson
The Successful Speaker, Grant Baldwin 
Soundtracks, Jon Acuff 
"You gain strength, courage, and confidence by EVERY experience in which you really stop to look fear in the face. Do the thing you think you cannot do." - Eleanor Roosevelt